Bram Schot: Fast Climber in Top 100 Non-Executive Directors 2023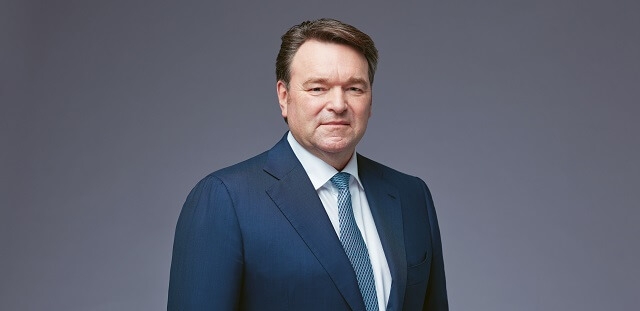 Former Audi CEO Bram Schot (1961) was at number 49 in last year's list. This year, he rose 34 places to number 15, adding a supervisory board position at Signify to his portfolio. Schot is also a non-executive at Shell, and his further supervisory and advisory portfolio has a strong international character.
Should the matter of the executive car be raised in discussions during his Board meetings, former CEO of Audi and former CEO of Mercedes-Benz Italy Bram Schot knows what he is talking about. A cosmopolitan with gasoline and entrepreneurial blood in his veins, he spent many years traveling the world at the top level of the German automobile sector: First for almost 25 years for Daimler, and since 2011 for the Volkswagen group.
Driving through Italy with Gerard Kleisterlee
The apple did not fall far from the tree for the Rotterdam-born CEO. His father was a member of the Board of Directors of truck manufacturer DAF Trucks, where Schot Jr. did his graduation project as a Business Administration intern. His career began as a Management trainee at ABN AMRO, but banking was too tame for him. The dynamics at the Daimler group suited him better – he held management positions there and also acted as a kind of strategic rush goalie. Schot learned a lot from Daimler's CEO, Jürgen Schrempp. "You never had the feeling that you were talking to the big boss. We were always on the same level," he told Dutch financial newspaper Het Financieele Dagblad (FD).
His job also involved a wonderful perk: Participating in the Mille Miglia, the legendary classic car race across Italy, in a Mercedes-Benz 300 SL Gullwing, with gull-wing doors, from the car manufacturer's museum. He participated with Philips' CEO at the time, Gerard Kleisterlee, to whom he magnanimously allowed the steering wheel for most of the route.

Regaining confidence after diesel scandal
Within just seven years, Schot had climbed to the top at the Volkswagen group: In 2018, he took up the role of CCO as the only foreign member of the board. He was also appointed Chair and CEO of Audi. The company of 90,000 employees was in need of a major overhaul: Schot had to regain trust after the diesel scandal, break through the hierarchical culture and cut €15 billion in costs. One of the ways he did this was by scrapping the 30% higher night shift wage for employees working at the Audi plant in Ingolstadt, Germany. "Yes, it was painful – of course it was. But it was necessary in order to pay for the transition to electric driving. And that transition has worked out well," he said in another Dutch newspaper Trouw, as he stepped down of his own accord as Audi's CEO and Volkswagen's director after only two years.

Applying experience elsewhere
Schot subsequently became a non-executive director at Shell, holds a large number of advisory roles including at TomTom where he withdrew from a pre-announced supervisory position 'for personal reasons' and at investor Carlyle, and is Professor of Leadership and Strategic Management at Università Bocconi in Milan. Since spring 2022, Schot has also been a Supervisory Board member at lighting company Signify. Will the experience he acquired during the diesel scandal also prove useful on the Supervisory Board of former parent company Philips, which is currently struggling in the midst of the sleep apnea crisis?
This article was last changed on 14-12-2022