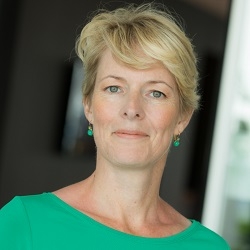 Franca Vossen renounces her position as CRO a.i. Triodos Bank
16-05-2022 Triodos Bank announced on May 16 that the appointment of Franca Vossen as Chief Risk Officer a.i. will be withdrawn. She will leave the company at the end of July.
Franca Vossen took over the duties of Chief Risk Officer since March because of the temporary absence of Carla van der Weerdt, who is expected to need a recovery period of one year due to health reasons. The appointment of Vossen was to be discussed at the general meeting of shareholders on May 20, but that nomination is now withdrawn. Vossen has accepted a permanent position at another financial institution.
Until the end of July, Franca Vossen will remain responsible for ongoing risk and compliance topics. Pending the search and approval process for a temporary statutory replacement, CFO André Haag will continue to have the statutory oversight responsibility for the risk function.