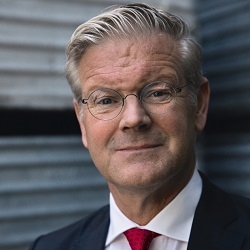 CEO Wim Pelsma leaves Aalberts in 2023
16-12-2022 Aalberts announced on December 16 that Wim Pelsma has will step down as CEO. He will leave in the second half of 2023.
Wim Pelsma joined Aalberts in 1999. He was appointed to the Management Board in April 2009, and was appointed CEO in April 2012. He will assist the Management Board until the end of 2023 to ensure a smooth transition to a new CEO. The Supervisory Board has begun the process to find a successor for Pelsma.
Peter van Bommel, Chairman to the Supervisory Board, said the following about the departure of Pelsma: "Although with regret, we respect the decision taken by Wim Pelsma and highly appreciate his significant contributions to the growth and development of Aalberts, bringing the company to the excellent state it is in today. We are looking forward to remain working together in 2023 to ensure a smooth transfer to his successor."