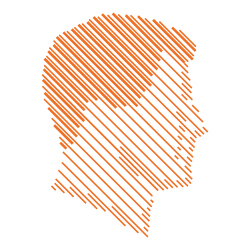 Chair Retires From Just Eat Takeaway.com, COO Suspended
04-05-2022 Just Eat Takeaway.com announced on May 4 that the proposed reappointments of Adriaan Nühn and Jörg Gerbig will be withdrawn. Both appointments would be voted on at the General Meeting of Shareholders, on May 4th.
Adriaan Nühn has been chairman of the supervisory board of Just Eat Takeaway.com since the IPO in 2016. He will not be available for reappointment.

"It is clear that shareholders have concerns about the challenges the Company is facing. The Supervisory Board shares and understands these concerns, and the Company has been in the process of addressing them. To ensure that the Supervisory Board can fully focus on the challenges and opportunities ahead, I believe it is important that there is strong support, particularly also among shareholders, for both the Company and the Supervisory Board. Not seeking re-election is, I believe, the best decision I can take with regard to serving the interests of the Company and its stakeholders, including its shareholders. It has been a privilege to serve as Chairman since the Company's IPO. I would like to thank the Management Board, the Supervisory Board and all employees of Just Eat Takeaway.com for their hard work and commitment to Just Eat Takeaway.com", says Nühn.

CEO Jitse Groen thanks Nühn for his enormous contribution to the success of the company. The process for finding a successor has started. Until a successor is found, Vice-President Corinne Vigreux will asume the duties of Chair.
The proposed reappointment of COO Jörg Gerbig will also be withdrawn. The reason for this is stated that the Supervisory Board was recently informed about a formal complaint that was filed against Gerbig. It would concern possible personal misconduct during a company event, which is the subject of an investigation. Gerbig is fully cooperating with the investigation and has expressed confidence in the outcome. Just Eat Takeaway.com cannot provide details but clarifies that they were not complaints about financial or reporting obligations.
Today, May 4th, Gerbig's term as COO and board member ends, at least until the investigation is completed. If the allegations are determined to be unfounded, he may be put for re-election.