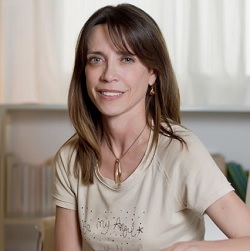 New CEO IKEA Netherlands
25-05-2023 Effective September 1, Alessandra Zini (1969) will be appointed CEO and CSO of IKEA Netherlands. She succeeds Paul de Jong, who held these positions for 3.5 years and retired from the Swedish store earlier this year.
Italian Alesandra Zini has been with Ingka Group, the largest franchisee of the IKEA concept, for more than 22 years and currently holds the position of Global Employee & Labor Relations Manager.
Zini began her career at IKEA in 2001 as a trainee in Milan, Italy. Since then, she has held various management roles, including that of Market Manager at IKEA Rome and IKEA Portland (USA). In 2017, Zini left for France, where she became deputy CEO of IKEA France. For the past two years, she has held the position of Global Employee & Labor Relations Manager at Ingka Group. In that capacity, she was responsible for creating a healthy and open working environment within Ingka Group. From September 2023, Zini will take the reins as CEO at IKEA Netherlands and lead around 6,000 employees.
Alessandra Zini: "I feel honored to join the Dutch team and build on the great work already done here to make IKEA more accessible, affordable and sustainable. I am convinced that IKEA's success comes from its dedicated employees. I will therefore use the first peride to meet as many colleagues as possible and bring their knowledge and experience into our plans. In this way we will build together a future-proof IKEA, where we have an eye for each other and as a company have a positive impact on the world around us."