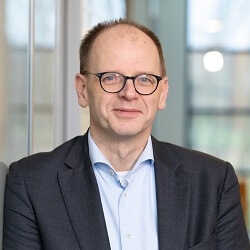 Alfred Slager New Non-executive Board Member ABP
19-05-2022 ABP announced on May 18 that Alfred Slager will join the board of ABP as of June 1, 2022.
Alfred Slager has been nominated as a non-executive director by the Zelfstandige Publieke Werkgevers (ZPW) foundation. He will join the general board on 1 June. He will also remain Professor of Pension Fund Management at TIAS School for Business and Society, a position he has held since 2011.
Slager is currently also a member of the board of Stichting Pensioenfonds voor Huisartsen, a member of a number of investment committees of various pension funds, a member of the supervisory board of Pensioenfonds PGB and a member of the monitoring committee of the Social and Economic Council.
From 1 January 2022, the ABP board consists of executive directors, non-executive directors and an independent chairman. As of June 1, ABP's board consists of three executive directors, eleven non-executive board members and one independent chairman.