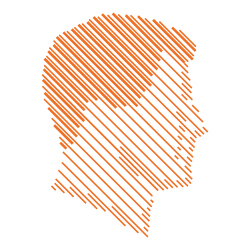 Changes in Executive Committee PostNL
08-09-2022 PostNL announced changes to the executive committee on 5 September. The intended start date of the new structure is January 1, 2023.
PostNL is changing its organizational structure, working method and executive committee to focus more on e-commerce. The responsibility for e-commerce is split with executive committee members for commerce and operations respectively. Because the e-commerce market is also becoming increasingly important internationally, an executive committee member will be responsible for PostNL's international activities.

The changes in the organization are a natural moment for Arno van Bijnen (responsible for customer excellence and cross border solutions) and Liesbeth Kaashoek (responsible for parcels & logistics) to continue their careers outside the company. They will leave PostNL on 1 February 2023 and will ensure a smooth transfer in the coming months.
With the proposed changes, the executive committee will soon consist of a Director of E-commerce Commerce, Director of E-commerce Operations, Director of Mail Netherlands, Director of Cross Border Solutions, Chief Information Officer, Director of HR and Chief Digital Officer. More information about the exact composition of the Executive Committee will follow when all positions have been filled.