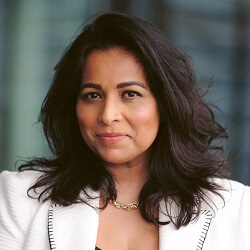 Artie Debidien new CIO B2C KPN
25-04-2022 On April 25, it was announced that Artie Debidien will soon start as the new CIO B2C of KPN.
Artie Debidien will start on 1 May as the new CIO B2C of KPN, where she will be responsible for both the ICT of large business customers and the ICT solutions for the consumer market. She left NN Group in December last year, where she was responsible for the international digitization and data strategy as CIO. In the past years she was also CIO at NIBC, COO and Director of IT & Operations at Knab and she has also worked at Dell, Delta Lloyd and Randstad, among others.
Debidien takes over from Vladimir Cibic, who has held the position of CIO B2C since February 2019. He will not leave the company, but will become CISO (Chief Information Security Officer) within KPN.