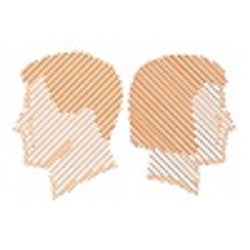 Changes in Ebusco Boards
30-03-2023 Ebusco Holding has announced its Annual General Meeting of Shareholders, to be held on May 17. Items to be discussed at the AGM include the appointment of Björn Krook as CFO ad interim and the proposed appointment of Saskia Schatteman as a member of the Supervisory Board.
Paul van Beers has informed the Supervisory Board that he is not available for reappointment and will step down as CFO on the day of the AGM. Björn Krook will be appointed interim CFO to bridge the position. A definitive successor to Paul van Beers is being sought.
Björn Krook has over 20 years of experience in the financial sector, including as Head of Investor Relations & Sustainability at Ebusco and leading the Equity Capital Markets Syndicate team at ING. Thanks to his long track record in finance, Krook has the necessary experience when it comes to the transition to a listed company, Ebusco said.
The Supervisory Board also intends to nominate Saskia Schatteman for appointment at the AGM as a member of the Supervisory Board for a period of four years, until the end of the AGM in 2027. Schatteman is currently CEO at VAR, the media director for advertising space in Belgium, and has experience in both the public and private sectors, including at Microsoft, Telenet and Procter & Gamble.
Furthermore, the Supervisory Board intends to nominate Mr. Roelf de Boer for reappointment at the AGM as a member for a second four-year term.

Update 4-4-2023
On the day of the AGM, Paul van Beers' term of appointment was due to expire. After the convocation of the AGM, due to health reasons, Paul decided to resign his position with immediate effect and informed the Supervisory Board and the Executive Board of Ebusco accordingly.
As a result, the Supervisory Board in cooperation with the Executive Board decided to appoint Björn Krook immediately as CFO ad interim to temporarily fill the position. Currently, Paul van Beers' Board seat is vacant and an Extraordinary Meeting of Shareholders will be convened as soon as a definitive successor has been found.