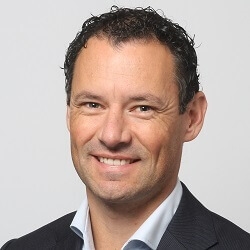 Boudewijn van Schaïk new CFO Avantium
30-09-2022 Avantium announced on September 30 that Boudewijn van Schaïk will be nominated as its new chief financial officer.
Boudewijn van Schaïk is currently Corporate Finance Director at SBM Offshore. He previously worked for NIBC Bank and held senior finance positions at ABN Amro, Main Corporate Finance and Alexander Forbes Financial Services. He is referred to as an experienced finance professional, with proven experience in capital markets, project finance, treasury and M&A.
Van Schaïk succeeds Bart Welten, who has indicated that he will step down as CFO for personal reasons. Welten will remain active as CFO for the remainder of 2022, with Van Schaïk succeeding him as of January 1, 2023. An extraordinary meeting of shareholders will be convened on November 30, at which Boudewijn van Schaïk will be nominated.
Tom van Aken, CEO of Avantium, is pleased with the arrival of Van Schaïk. In addition to his broad international finance and business experience, he brings extensive expertise in strategic finance and project finance - a valuable and relevant background in the context of Avantium's business plan. Boudewijn van Schaïk will be an excellent addition to the Avantium team.'
Edwin Moses, Chairman of the Supervisory Board of Avantium, thanks Bart Welten for his dedication and contributions over the past three years. 'He secured the funding needed to execute Avantium's commercialization strategy, enabling the company to make an investment decision on the construction of the FDCA Flagship Plant. I wish Bart all the best in the next chapter of his life.'