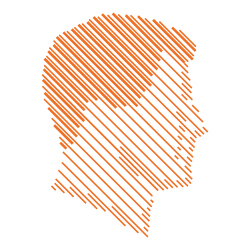 Chris Deen New CEO ForFarmers
15-04-2022 ForFarmers announced on April 13 that Chris Deen will be nominated as new CEO. His appointment will be discussed at an extraordinary general meeting of shareholders.
Chris Deen is currently CEO of Aviko, where he started in 2020. Prior to his time at Aviko, he was COO and integration director of Euroma and CFO and subsequently CEO of Bakkersland.
The ForFarmers Supervisory Board wants to appoint Chris Deen with effect from 1 July 2022. An extraordinary general meeting of shareholders will be convened shortly for this purpose, which is expected to take place in June 2022.
Jan van Nieuwenhuizen, chairman of the supervisory board of ForFarmers: 'We are delighted to be able to nominate Chris Deen as CEO. His broad, international experience in the food sector is characterized by driving successful change trajectories at leading companies in rapidly changing and challenging market conditions. He has an engaging and decisive character. We believe that he is a good fit with the other members of the board of directors and the executive team and that he has the qualities and experience to positively influence the development of ForFarmers.'
The intended appointment of Chris Deen is related to the resignation of the current CEO of ForFarmers, Yoram Knoop, who stepped down after the general meeting of shareholders on April 14. In the period between 14 April and 1 July, Roeland Tjebbes will temporarily fulfill the CEO position in addition to his duties as CFO of ForFarmers.