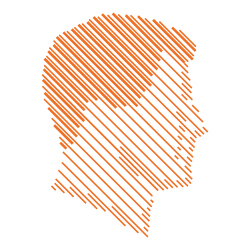 Floris van Woerkom CEO Detailresult Group
24-05-2022 Detailresult Groep announced on 24 May that Floris van Woerkom will be appointed as CEO. He will succeed Bart Oprel as executive of the company with effect from 1 July.
Floris van Woerkom has previously worked at Unilever and Heineken, among others, giving him experience in fast moving consumer goods. He also saw various business transformations of family businesses up close. As CEO of Detailresult Groep, he becomes a member of the Board of Directors and is the sole director. The management team is currently being completed with Marcel Huizing (director Dirk), Marike van Amsterdam (director HR) and Peter Zonderop (director logistic operations).
Bart Oprel is thanked for his commitment to Detailresult Groep over the past 12 years, and in particular for the role he has fulfilled in the past year. In the past year he has been busy shaping the organizational changes within Detailresult, in order to do justice to the distinctive character of Dirk van den Broek and DekaMarkt. 'Bart managed the organizational changes that led to two commercially and operationally independently operating formulas with a joint back office and laid a solid foundation for the supporting organization', says Cees van Rijn, chairman of the supervisory board.
Now that the steps for the split have been initiated, Oprel sees it as a good time to hand over the leadership.