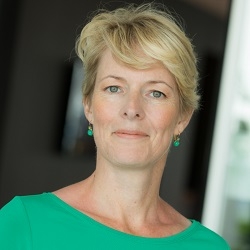 Franca Vossen New CRO FMO
29-08-2022 FMO announced on 29 August that Franca Vossen will join the executive board. As of 1 September, she will take on the role of Chief Risk Officer.
Franca Vossen was appointed as Chief Risk Officer a.i. at Triodos in March 2022, but in May that same year she waived a statutory interim appointment due to a permanent position at another financial institution. It has now been announced that this is the position of CRO at FMO.


Vossen has gained extensive risk and compliance experience. For example, she was CRO at Leaseplan from 2017 to 2020 and CRO at DLL from 2011 to 2017. She has also held senior management positions at, among others, NN Investment Partners, Fortis Investments and ABN AMRO Asset Management. During her career, Vossen has been active as a supervisory director at various organizations and will continue her current role as a supervisory director at Coöperatie VGZ.
The appointment of Vossen is part of the expansion of the management board of FMO, from three to eventually five members. This includes a change of position within the management board for Fatoumata Bouare, as she will move from the Chief Risk & Finance Officer position to the Chief Finance & Operations Officer position, also starting on September 1st.

The filling of the new position of Co-Chief Investment Officer, alongside the current CIO Huib-Jan de Ruijter, will most probably be announced later this year.
Chair of the Supervisory Board Dirk Jan van den Berg says to be delighted with the addition of Franca Vossen to the management board. 'Not only does she bring a wealth of experience in risk and compliance management, but with her focus on sustainable finance she is a perfect match with FMO's mission and vision. With Franca's appointment the expansion of the management board is well on its way, strengthening the organization during an uncertain though ambitious time.'