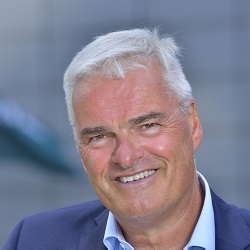 Gerard Penning leaves ABN AMRO as CHRO by the end of 2022
18-10-2022 ABN AMRO announced on October 18 that CHRO Gerard Penning is stepping down. He will resign as of the first of December, 2022.
Gerard Penning has been CHRO at ABN AMRO since August 2020. The bank calls it a time with unprecedented HR challenges, such as the global pandemic, the winding down of operations in Asia-Pacific and the United States, and organizational changes in the bank's top structure. ABN AMRO and Penning mutually agreed on his departure.
Penning held various HR positions at Shell from 1994 to 2020. Penning is currently still active as a supervisory director at Alliander and a board member at SEforALL.
Robert Swaak, CEO of ABN AMRO, said the following about the departure of Penning: 'We are very grateful to Gerard for his dedication and the energy with which he has tackled major HR challenges at ABN AMRO in recent years. On behalf of the entire Executive Board, I wish him every success in his further career.'