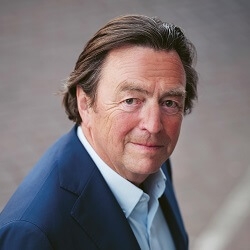 Hans Wijers steps down as Chairman of the Supervisory Board ING
02-02-2023 ING announced that Hans Wijers is stepping down as Chairman of the Supervisory Board for personal reasons and will hand over his duties in the second half of 2023.
Hans Wijers was appointed to the Supervisory Board of ING Group in 2017 and appointed Chairman in 2018. He was appointed for a second term in 2021. In addition to his Supervisory Board position at ING Group, he is also a Supervisory Director at Hal Holding and a Member of the European Advisory Panel at Temasek Holdings Private Limited. Hans Wijers has held many Supervisory positions, including at Heineken from 2012-2019, the Concertgebouw from 2015-2019, Shell from 2009-2018 and Ajax from 2012-2015.
Hans Wijers: "It has been an honor to serve as a Member and Chairman of the Supervisory Board of this great company. I am proud of our achievements in recent years. This is a good time to move forward as we have the right strategy and leadership in place that delivers sustainable value for our customers and society as a whole. I am confident that my successor will ensure that ING can continue on that path."

CEO of ING, Steven van Rijswijk: "On behalf of the Executive Board, I would like to express my gratitude for the great stewardship Hans has shown during some of the most eventful periods for our industry and our organization. He was instrumental in building today's great teams within our Boards. I will certainly miss him as a tremendously valuable sparring partner. We regret his departure later this year, but wish him all the best for the future."

Given Hans Wijers' intention to step down as Chairman of the Supervisory Board, the Supervisory Board has begun preparations for choosing a successor.