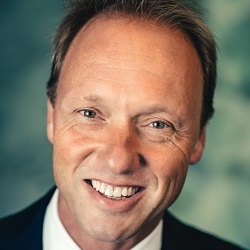 Hein Schumacher new CEO Unilever
30-01-2023 Unilever announced on 30 January the nomination of Hein Schumacher, currently CEO FrieslandCampina, as its new CEO.
Hein Schumacher has been CEO of FrieslandCampina since 2018. He started in the finance department of Unilever in 1997, moving to Ahold in 2000. He then held various finance positions at HJ Heinz until he became CFO of FrieslandCampina in 2014. In October 2022, he was appointed Non-Executive Director of Unilever.

In September 2022, Unilever CEO Alan Jope announced he would step down at the end of 2023. Now that a new CEO has been found, Schumacher will be appointed as CEO Designate from 1 June, to be appointed as CEO from 1 July.
Unilever CEO Nils Andersen said of Schumacher's appointment: "We are delighted to welcome Hein Schumacher as our new CEO, after an extensive, global search process. Hein is a dynamic, values-driven business leader who has a diverse background of experiences and an excellent track record of delivery in the global consumer goods industry. He has exceptional strategic capabilities, proven operational effectiveness, and strong experience in both developed and developing markets. The Board looks forward to Hein realising the full potential of Unilever as a winning business which delivers long-term growth and value for all its stakeholders."
FrieslandCampina thanks and congratulates Schumacher and has initiated an accelerated process for the selection of his successor.