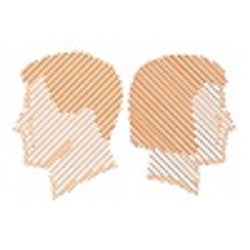 Leadership changes Randstad
21-02-2023 Randstad Henry Schirmer, CFO of Randstad, will resign from his position at the General Shareholders' Meeting on March 28 and thus also leave the Executive Board. Jorge Vazquez will be nominated as his successor.
Jorge Vazquez joined Randstad in 2011, where his positions included Group Controller and Head of Strategy. He recently became Chief Executive Southern Europe and Latin America. Henry Schirmer will serve as Senior Advisor for another 12 months after his formal resignation. Herman Nijns, currently CEO Randstad Belgium, Luxembourg and Scandinavia, has been appointed CEO Southern Europe and Latin America and will succeed Jorge Vazquez as of March 1.
Henry Schirmer on his departure: "It has been a privilege and an honor to help navigate this large, iconic company into the clear market leader it is today. Developing a new leadership team provides a natural handover opportunity and I am confident that the new Randstad leadership team is well positioned to continue this journey. I could not be more proud that Jorge Vazquez, who has worked alongside me for the past five years, has been chosen by the Supervisory Board as my successor. I look forward to working with Jorge in the coming months to ensure a smooth transition."

The CFO change is not the company's only announcement: Randstad has also nominated Myriam Beatove Moreale as a member of its Executive Board. Myriam Beatove Moreale has been with Randstad as CHRO since 2022. Following shareholder approval, the Executive Board will consist of Sander van 't Noordende (CEO), Christ Heutink (COO), Jorge Vazquez (CFO) and Myrian Beatove Moreale (CHRO).

In addition, Randstad announced that two members of the Supervisory Board - Barbara Borra and Rudy Provoost - will step down at the Annual General Meeting. Three members have been nominated to join the Supervisory Board: Cees 't Hart (CEO of Carlsberg Group since 2015), Laurence Debroux (was a member of the Executive Board and CFO of Heineken from 2015 to 2021 and is currently non-executive director at Exor) and Jeroen Drost (has been CEO of SHV Holdings since 2016).