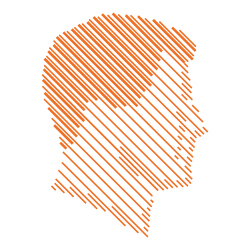 Jan Ernst de Groot appointed Chief Sustainability Officer of Ahold Delhaize
03-08-2022 Ahold Delhaize announced on August 3 that Jan Ernst de Groot has been appointed as Chief Sustainability Officer.
Jan Ernst de Groot has been Chief Legal Officer and member of the executive committee at Ahold Delhaize since 2015. He will retain these other, separate accountabilities. In the newly created role of Chief Sustainability Officer, he will be accountable for the success of Ahold Delhaize's integral vision, strategy and goals relative to all aspects of environmental sustainability, healthy eating, social impact, ethics, human rights and governance.
Frans Muller, CEO Ahold Delhaize, commented on the appointment: 'For a long time, sustainability has a central position in our organization. It is one of our four key strategic focus areas, and a critical driver of our purpose: Eat well. Save time. Live better. Our activity and performance in this area are attracting increasing interest from customers, (future) associates, investors and other stakeholders. With the appointment of Jan Ernst de Groot, we ensure that the full scope and dimension of sustainability and ESG are holistically represented at the executive committee level.'