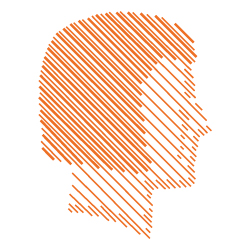 Jennifer Crites New CIO PostNL
06-06-2022 On June 2, PostNL announced that Jennifer Crites will be the new successor to Marcel Krom as CIO. She will also become a member of PostNL's Executive Committee. She will start in her new role on September 1, 2022.
Jennifer Crites is a US citizen and is the current Director of IT in the Chief Information Officer office at AkzoNobel. From 2021 to 2022 she was CIO on an interim basis.
Crites worked for more than 13 years at Procter & Gamble until 2013 in various IT and business roles. She subsequently joined FrieslandCampina as Director IT Corporate Functions.
Prior to her position at AkzoNobel, Crites was Director IT at Hunkemöller International.
Herna Verhagen, CEO of PostNL is delighted with the arrival of Jennifer Crites: "With her background, in-depth knowledge and extensive experience at large international companies with business and digital transformation, ICT development and passion for data management, she will be of great value to PostNL . As CIO and member of the Executive Committee, she can further shape the crucial role of information technology in the development of our logistics networks and our digital transformation."
With the appointment of Jennifer Crites, the Executive Committee will consist of Herna Verhagen (CEO and Chairman), Pim Berendsen (CFO), Bob van Ireland (responsible for Post Netherlands), Arno van Bijnen (responsible for Customer Excellence and Cross Border Solutions), Jeroen Veldstra (responsible for HR), Liesbeth Kaashoek (responsible for Parcels & Logistics), Bart Delmulle (CDO) and Jennifer Crites (CIO).