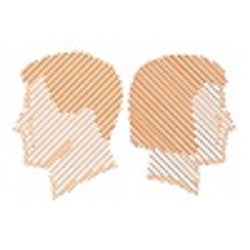 New Supervisory Board members Flow Traders
16-03-2023 Flow Traders intends to nominate Karen Frank, Paul Hilgers and Delfin Rueda as new Supervisory Board members and to reappoint Rudolf Ferscha as Chairman of the Supervisory Board member at the General Meeting of Shareholders on April 26. Roger Hodenius and Olivier Bisserier decided not to stand for re-election.
Karen Frank was Managing Director of Investment Banking at Goldman Sachs from 2005-2009. She then served as Co-Head of Financial Sponsors group EMEA at Barclays from 2012-2016 and then became CEO of Barclays Private Bank & Overseas Services Business. She then became Executive Managing Director and Global Head of Equities at Ontario Teachers' Pension Plan.
Paul Hilgers has held various management positions at Van der Moolen, Fortis Clearing Sydney and Hilgers Consulting. From 2014-2017, he was Group CEO of Optiver. From 2020 to 2021, he was Managing Director Cash Market at Deutsche Börse.

Delfin Rueda has been CFO at Atradius, ING Insurance, ING Group and most recently at NN Group. He is currently CFO of Mundi Ventures and a Supervisory Board member at Allfunds and Adyen.

If the nominees are approved, Flow Traders' Supervisory Board will consist of Rudolf Ferscha (Chairman), Paul Hilgers, Linda Hovius, Delfin Rueda, Karen Frank and Jan van Kuijk. The Executive Board consists of Mike Kuehnel (CEO) and Folkert Joling (Chief Trading Officer).

Rudolf Ferscha, Chairman of the Board: "On behalf of the Board, I would like to welcome our new Board members Karen Frank, Paul Hilgers and Delfin Rueda, whose extensive professional experience and diverse backgrounds will add a wealth of additional competence and symbiotic strength to the Board going forward. Our deepest gratitude goes to Roger and Olivier for their significant contributions to Flow Traders during their tenures."