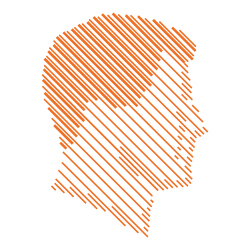 Kevin Holt leaves Ahold Delhaize in April 2023
16-11-2022 Ahold Delhaize announced on November 15 that Kevin Holt will step down as CEO USA. He leaves the companybi on April 12, 2023 at the Annual General Meeting of shareholders, where JJ Fleeman will be nominated as new CEO of Ahold Delhaize USA.
Kevin Holt has been CEO of Ahold Delhaize USA since 2018. His term will expire on April 12, 2023. Holt will remain involved in an advisory capacity until the end of 2023, after which he will retire.
JJ Fleeman has served as chief commercial and digital officer at Ahold Delhaize USA since 2018 and president at Peapod Digital Labs, which focuses on digital and e-commerce innovation, technology and experience for Ahold Delhaize USA supermarket chains.
"JJ is an inspiring leader who will advance the U.S. businesses through omnichannel market share growth and who will continue to deliver on the connected customer strategy that Kevin has so carefully developed and implemented with the team over the past few years. It is a testament to Kevin's leadership that we were able to select his successor from our own ranks," said Peter Agnefjäll, chair of the Supervisory Board of Ahold Delhaize, in a statement.