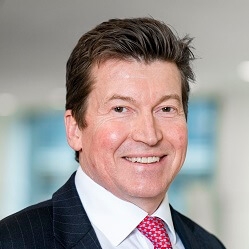 CFO Lars Kramer Is Leaving ABN AMRO
11-01-2023 On January 11, it was announced that Lars Kramer is stepping down as Chief Financial Officer effective April 30. He will continue his career outside the bank. A suitable successor is still being sought.
Lars Kramer took office as CFO of the bank in 2021. Before that, he held financial positions in the financial sector for many years, most recently as CFO of Hellenic Bank. His premature departure is related to a new position, about which nothing has been announced at this time.
Robert Swaak, CEO of ABN AMRO, thanks Lars Kramer for his leadership. "His departure is a great loss for the bank, but at the same time I respect his choice to take this opportunity outside our bank." He goes on to say that Kramer is fully committed to ABN AMRO until his departure to ensure a smooth handover and wishes him all the best in his career.
Lars Kramer: "I am happy with this new opportunity in my career, but at the same time it is with pain in my heart that I leave behind many strong, dedicated professionals with whom I have enjoyed working so much. ABN AMRO has an inspiring purpose and a clear strategy, and I see that all the ingredients for success are in place to create value for all our stakeholders. I am confident that ABN AMRO will continue to succeed in being a personal bank in the digital age."
The succession process for a new Chief Financial Officer has been initiated.