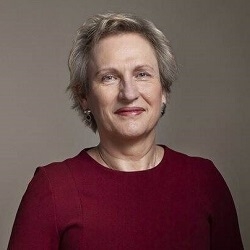 Marjolein ten Kroode appointed to ABP's board
24-11-2022 Marjolein ten Kroode was appointed as a non-executive director of the general board of ABP in mid-November. She was nominated by the representatives of the pensioners on ABP's accountability body.
In addition to her new position at ABP, Marjolein ten Kroode is currently also the independent chair of the Board of Perinatal Care. ABP notes her diverse background as a director and supervisor. For instance, she was a member of the Board of Procurators General of the Public Prosecution Service, with good governance and professional management as main areas of focus. She has also been chairman of the executive board of GGZ Rivierduinen and was vice-chairman of the executive board of the Sociale Verzekeringsbank.
With the appointment of Ten Kroode, the ABP Board consists of an independent chairman, three executive directors and twelve non-executive directors.