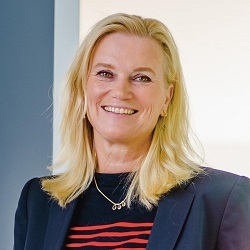 Mijntje Lückerath-Rovers Chair Supervisory Board Pels Rijcken
01-07-2022 Pels Rijcken announced on 1 July that Mijntje Lückerath-Rovers has been appointed as chairman of the newly appointed supervisory board.
Pels Rijcken is the first law firm in the Netherlands to set up a supervisory board with external supervisors. Mijntje Lückerath-Rovers has been appointed as chairman of this newly established supervisory board with effect from 1 July 2022. Three members will be appointed, of which Lückerath-Rovers is now the first. As chairman, she will be responsible for the further composition of the supervisory board.


Mijntje Lückerath-Rovers is professor of Corporate Governance at Tilburg University, TIAS School for Business and Society. She is also a member of the supervisory boards of NRC Media, Blijdorp Zoo and Erasmus MC.


Lückerath-Rovers on her appointment: 'Pels Rijcken faces an interesting challenge. The new board is taking the bold step to establish a supervisory board. After I have assured myself of the intentions of the board, namely that they really want to be ahead and at the forefront in this, I would like to help with that. With my background, theoretical knowledge and extensive practical experience as a supervisory director, I think I can steer towards the right check and balances.'
CEO Sandra van Heukelom-Verhage on setting up a supervisory board and the appointment of Lückerath-Rovers: 'By appointing a supervisory board with a chairman from outside the legal profession, we bring the outside in. The critical and constructive view of Mijntje Lückerath-Rovers will also help us to further professionalize the organization. Her very broad knowledge and experience with supervision is also important to us. We are therefore delighted with her arrival.'
The appointment of a supervisory board is part of a broader package of measures in the field of the governance of Pels Rijcken. Recently Yolanda Paulissen was appointed as external director and Emmeline van Heukelem as director of risk and compliance. In addition, it was decided to divest the notarial profession, which has been completed as of today.