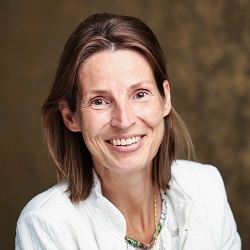 Nicole Bouvy New Non-executive Director of Cooperative VGZ
28-04-2022 Coöperatie VGZ announced on 28 April that Nicole Bouvy has been appointed as a member of the supervisory board.
Nicole Bouvy is a surgeon and professor of innovative surgical techniques at the Maastricht University Medical Center (MUMC+). She is also a member of the board of the Dutch Surgery Association and the European Association of Endoscopic Surgery. She was appointed on the 7th April as a member of the Supervisory Board, with the portfolio healthcare.
Ron Icke, President of the Supervisory Board, is pleased to have been able to attract Nicole Bouvy. 'VGZ – including the supervisory board – attaches great importance to the view from the outside and to other perspectives on the system. In addition to a very warm personality, Nicole is a skilled physician and very experienced in the field of healthcare management. The dialogue with her within the council will certainly be of special value to us and to VGZ.'
Nicole Bouvy says the following in response to her appointment: 'I consider it a personal mission to make healthcare in the Netherlands greener, focus on sensible care, make it more diverse and shift more towards prevention. In my role as supervisory director of VGZ I hope to be able to contribute to this.'

Nicole Bouvy succeeds Floris Sanders, who reached the end of his term as of December 31, 2021. With the arrival of Nicole Bouvy, the supervisory board of Coöperatie VGZ now consists of 5 members. The appointment of a sixth member is planned for later this year.