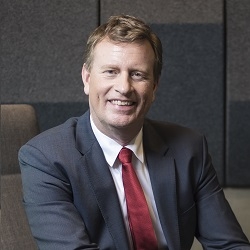 Peter van Deursen New Supervisory Board Member Of Vion
18-01-2023 Vion Food Group today announced the appointment of Peter van Deursen as a Member of its Supervisory Board effective January 1, 2023.
Peter van Deursen has held various positions within Cargill over 32 years. These included international management positions in the areas of operational excellence, transformations, acquisitions, risk management and managing talents and teams. From 2014 to 2018 he was CEO Asia Pacific, since then he has served as President Global Starches, Sweeteners & Texturizers at Cargill.
Theo Koekoek, Chairman of the Supervisory Board warmly welcomes Peter van Deursen as a new Member of the Supervisory Board: 'His many years of experience as a top Executive at Cargill on all continents in the world fits the further development of Vion's international chain strategy.'
As of January 1, Vion Food Group's Supervisory Board consists of the following members: Theo Koekkoek (Chairman), Rogier Jacobs (Vice Chairman), Marieke Bax, Peter Broeckx, Cis van Doninck and Peter van Deursen.