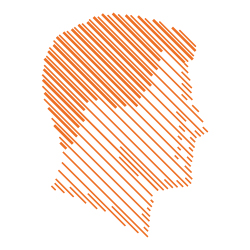 Wouter Devriendt new Supervisory Board member ABN AMRO
09-03-2023 ABN AMRO intends to appoint Wouter Devriendt as a member of the Supervisory Board of ABN AMRO Bank N.V. His appointment is subject to approval by the European Central Bank.
On Wednesday, April 19, ABN AMRO's General Meeting of Shareholders is scheduled at which Wouter Devriendt will be nominated as a member of the Supervisory Board. He will succeed Anna Storåkers, whose term expires. She will not be reappointed at her own request. Furthermore, Michiel Lap will be nominated for reappointment, ABN AMRO is still looking for an eighth member for its Supervisory Board, someone with specific knowledge in the areas of culture, sustainability and transformation. The recruitment and selection process for this appointment is ongoing.
Wouter Devriendt has Belgian nationality. He started his career at ABN AMRO, where he worked in various national and international positions, mainly within wholesale and corporate banking. Between 2005 and 2008, he worked for Fortis (Brussels and Amsterdam) and co-led the integration of ABN AMRO into the Fortis Group.
He has also been a Non-Executive Director at Belfius and Hellenic Financial Stability Fund and was Chairman of Amsterdam Trade Bank. From 2016 to 2020, he was CEO of Dexia, before taking up the position of Senior Executive Vice President and Head of Finance & Control at UniCredit Group.
Tom de Swaan, Chairman of the Supervisory Board: 'We are very pleased with the nomination of Wouter Devriendt as a member of the Supervisory Board. Wouter Devriendt is nominated because of his in-depth knowledge of the financial sector and banking. He is an experienced banker with deep understanding of risk management and strategy and he has extensive board experience. We thank Anna Storåkers for her valuable contribution to the Supervisory Board, in particular her knowledge and expertise of the financial sector and risk management.'