The First 100 Days as CEO of Rabo Carbon Bank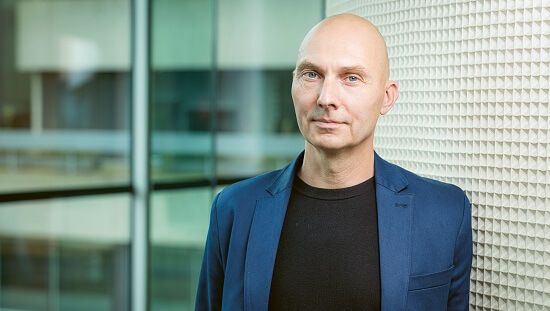 On his first hundred days as CEO of Rabo Carbon Bank, Roland van der Vorst says: 'Measurable impact for the bank, the customers and the world.'
Who: Roland van der Vorst
What: Since March 1, 2023, CEO of Rabo Carbon Bank
Interviewed by: Leonne Jongejan, Partner at Deloitte

What made you say 'yes' to this position?
'This position touches on several themes that interest me. What I do here lies at the interface of entrepreneurship, technology, innovation, and sustainability. Added to the fact that it is in a complex corporate context. That combination suits me well. I enjoy building a business, it is in my nature. And of course, as head of innovation wholesale & rural, I have already dealt extensively with carbon credits.'
You did indeed already have a job at Rabobank. Rabo Carbon Bank is now added. You are also a columnist for the Financieele Dagblad, among other things. How do you combine all that?
'I combine many things. I am also working on a book, and I also have a wife and three sons. The more you do, the more you can do, is my experience. The prerequisite is that you have a good team around you. I work with insanely good people. My club has grown very quickly in recent years. I started four years ago with a secretary and an intern, now we are a full-fledged business unit. And with the Carbon Bank, we can make even more of an impact.'

How did you spend your first weeks as head of Rabo Carbon Bank?
'I had a lot of conversations, especially about culture and strategy. I think it is important to think that through. Carbon is still super young, but it is already becoming a serious industry, with all its advantages and disadvantages. Rabobank will have to look closely at what we do and do not do, where the business potential is and where we can make an impact. I made an energetic start: I have been busy only a few months, but the strategy is now ready. There is a process plan of how we are going to proceed. I want to integrate several things into Rabobank, I want to reduce a number of things and build a number of new things. We are now going to discuss that internally. The Carbon Bank goes beyond carbon credits. We are going to focus on financing solutions that help our customers reduce their C02 emissions.'

When will you consider to have succeeded in your mission?
'When I have made measurable impact for our customers, for Rabobank and for the world. Preferably in such a way that we can fundamentally change things. I will measure my success on several dimensions: I want to help our customers go to net zero, I want to get the CO2 emissions of our chain down, I want more customers. And personally, I would love to be able to make my mark a little more on the direction of the bank. I hope to make an impact with this position and push Rabobank in a certain direction. More innovation, focused on entrepreneurship and with an eye for the world.'

This short interview was published in Management Scope 05 2023, as part of the regular 'Coming & Going' section.
This article was last changed on 23-05-2023