The First 100 Days as CFO of Triodos Bank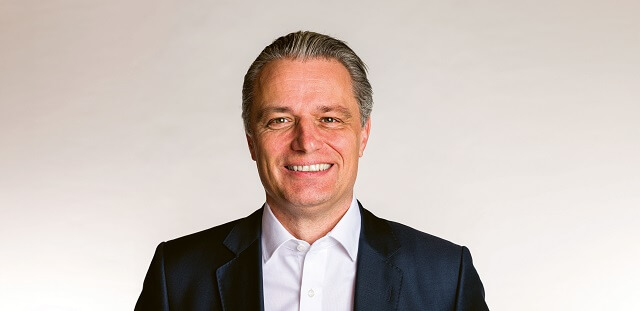 On his first hundred days as CFO of Triodos Bank, Kees van Kalveen says: 'The focus on impact has broadened my function and my job satisfaction.'
Who: Kees van Kalveen
What: Since 25 January 2023 CFO of Triodos Bank
Interviewed by: René Kartodikromo, partner at Deloitte

You have held several positions in the banking sector. Why this move to Triodos?
'For me, this is a great combination of a substantively interesting bank and something that I have found increasingly important in my career: social impact. When I noticed that this position became vacant last June, I did everything I could to get in touch with the bank about it. What is special about Triodos is that on the one hand it is a very normal bank, in terms of the operating model and our liquidity risks and regarding capital planning. We look at risk and returns just like any other bank. But what makes it special is the third value on which the bank steers: impact. That is factored into every decision here. We also report on it.'
Is it in the nature of a financial man to steer for impact?
'It is precisely this measurement of impact that enriches me as a banker. In my view, banking should not only be about money. It should be about what we do with money. It is possible to make an excellent return, but if society is harmed by it, the result is that we all lose. With my arrival here, I very much hoped to find this mentality. In that respect, I was not disappointed in the first 100 days. The focus on impact has broadened my function and my job satisfaction.'

How did you prepare for your new role?
'I basically had many conversations. That way I was able to get to know the colleagues and the culture at Triodos. The appointment of a CFO at a financial institution also includes a suitability and reliability check by the Dutch Central Bank. That was of great assistance, as, because of this review, I soon had access to all relevant documents. Thanks to the process with DNB, I was well informed about what was going on when I started in January.'

When you took office, Triodos was going through quite a turbulent period, partly because of a lengthy procedure by angry shareholders. How complicated was it to start your position in the middle of such a precarious process?
'I knew in advance what I was getting into, and I also knew that every effort was being made to resolve the issue. It would have been different if I started, and it then turned out that there were all sorts of corpses in the closet. I chose Triodos very consciously, knowing that the bank is in transition and that I have a part to play in it. For me, this was an extra reason to choose this position.'

This short interview was published in Management Scope 06 2023, as part of the regular 'Coming & Going' section.
This article was last changed on 27-06-2023