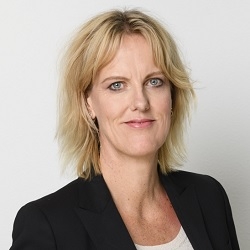 Agnes Koops-Aukes New Chairman of the Board of PwC Netherlands
21-06-2022 PwC Netherlands announced on 17 June that Agnes Koops-Aukes has been appointed as the new Chairman of the Executive Board. She will succeed Ad van Gils with effect from 1 July. Koops-Aukes is currently a member of the board of directors of PwC Netherlands and chairman of PwC's accountancy practice.
Agnes Koops-Aukes started at PwC in 1992. She held multiple roles and positions before joining the board of PwC's accounting practice in 2013. In 2018, Koops-Aukes became chairman of PwC's accountancy practice and took a seat on the board of directors.
'It is a huge honor for me to assume the role of chairman, and I would like to thank my colleagues and the supervisory board for the confidence they have shown. The challenges we face as a society are not easy. I look forward to making a further contribution together with all my PwC colleagues', says Koops-Aukes.
Chris Buijink, chairman of the supervisory board of PwC, says he has every confidence in Koops-Aukes and her team. He indicated that with her appointment, there will be someone at the head of PwC who 'has the right profile to allow PwC, with all her experience, openness and connecting capacity, to grow into an organization that further contributes to social trust and the creation of solutions for the major challenges of today.'
On June 30, a large part of the current board of directors will leave. Ad van Gils has indicated that he would like to transfer his chairmanship to the next generation, after having served on the board of directors for nine years, the last four of which as chairman. Renate de Lange, Marc Borggreven and Marc Diepstraten also resigned their positions.
Chris Buijink: 'On behalf of the Supervisory Board, I would like to sincerely thank Ad van Gils and his team for all the efforts they have made for PwC in recent years. They have made PwC stronger and more successful.'
As of July 1, the board of directors will consist of Agnes Koops-Aukes, Janet Visbeen, Maarten van de Pol, Veronique Roos-Emonds and Wytse van der Molen.