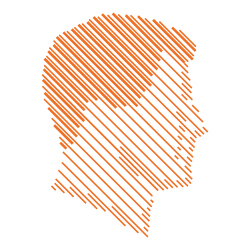 André Haag New CFO de Volksbank
23-06-2022 De Volksbank announced on 23 June that André Haag will be appointed as CFO with effect from 1 August.
André Haag is currently CFO of Triodos Bank and in that role also temporarily responsible for the tasks of the cro. At the end of May, it was announced that he would resign from his position at Triodos Bank on 31 July.
According to de Volksbank, he has a proven track record as a financial director at both a Dutch bank and an international financial institution. Haag was a member of the board of directors and CFO at Deutsche Holdings from 2016 to 2019. Before that, he held various managerial positions at Deutsche Bank in Luxembourg and Germany since 2011. He also worked for Ernst & Young and PA-Consulting Groep. He started his career at IBM Financial Consulting.
Chairman of the Supervisory Board Gerard van Olphen has the following to say about Haag's appointment: 'The Supervisory Board is pleased with the appointment of André Haag as CFO and member of the bank's executive committee. As an experienced CFO, also at a bank with a sustainable and social profile, André Haag has the perfect background and qualities to contribute to the successful realization of de Volksbank's strategy.'
Martijn Gribnau, Chairman of the Board of de Volksbank: 'I would like to welcome André Haag to de Volksbank. His vision and experience are a valuable addition to the executive committee and I look forward to working with him on further executing our strategy.'
André Haag is appointed by shareholder NLFI, on the recommendation of the Supervisory Board of de Volksbank. The works council has advised on the appointment of Haag and supports his appointment. His appointment has also been approved by the regulators. His term of office runs until the 2026 General Meeting of Shareholders.