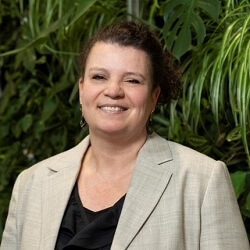 Françoise Dings Appointed as Non-executive Director PGGM
11-05-2022 PGGM announced on 11 May that Françoise Dings has been appointed as a member of the Supervisory Board for a term of four years.
Françoise Dings was appointed as a new member of the supervisory board of PGGM during the general meeting of shareholders on 11 May. Her appointment takes effect on 12 May.
Dings has been Chief Strategy & Transformation at Royal FloraHolland since May 2020. She is also a member of the supervisory board of Spaarne Gasthuis in Hoofddorp/Haarlem. In the past she was a member of the board of directors and COO at the OVLG Hospital in Amsterdam and director at De Kraamvogel and the Van der Hoeven Kliniek.
Marjanne Sint, Chairman of the Supervisory Board of PGGM, calls the broad background of Françoise Dings (trained as a business administrator and psychologist), as well as her broad experience as a executive and non-executive in the business world and in the healthcare and welfare sector, an important contribution to the supervisory board. .
Dings succeeds Micky Adriaansens, who left the supervisory board of PGGM in January 2022 because of her new position as Minister of Economic Affairs and Climate.