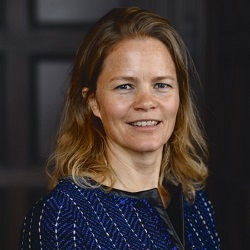 COO Hanne Buis Leaves Schiphol
21-01-2023 Schiphol Group announced on January 21 that coo Hanne Buis is leaving as of February 1. Her employment contract will be terminated by the Supervisory Board.
Schiphol speaks of a difference of opinion that arose, which the Management Board and Supervisory Board have jointly and intensively tried to bridge. This difference of opinion concerns the operational management of the airport. Despite these efforts, it was not possible to bridge the differences and as a result, the Supervisory Board sees no other option than to terminate Hanne Buis' employment contract. The resulting vacancy will be filled soon, until then the Executive Board will consist of CEO a.i. Ruud Sondag and CFO Robert Carsouw.
Hanne Buis has been with Schiphol since 2004 and joined the board in 2020. Initially as Chief Projects & Assets Officer but mid-2022 she succeeded Birgit Otto as COO. Birgit Otto left at the time because of a reorganization that took place to make the business operation more efficient, reducing the Executive Board from four to three members.