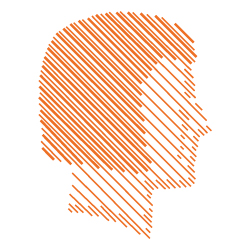 Johanna Hirscher New Member of the Executive Board UWV
27-06-2022 UWV announced on 24 June that the board of directors will be temporarily reinforced with a fourth board member, Johanna Hirscher.
Johanna Hirscher will temporarily strengthen the board of directors of UWV. She is appointed with a view to the socio-medical assessments for which the demand has long been greater than the UWV can handle. The average waiting time for a WIA claim assessment is now 18 weeks, while the legal term is eight weeks. Hirscher was appointed to the Council of Ministers on June 24, she will take up her position on June 27 and will remain in office until January 1, 2025.
Chairman of the board Maarten Camps calls the waiting time for socio-medical assessments a major and urgent problem: 'Clients do not receive the service they deserve and therefore end up in great uncertainty. We are already doing a lot to tackle the backlog, but practice shows that it is not enough. As UWV, we can and must do more and acceleration is needed. We want to direct this directly from the Executive Board. Hence our choice to strengthen the council with Johanna Hirscher, who can then focus on this in particular.'
Johanna Hirscher was previously a partner at McKinsey & Company where she led the Public Sector Practice in the Netherlands. For more than ten years she advised major government agencies in Europe, including the German UWV. Hirscher has already served on the executive board from December 2021 to May 2022, when she replaced Nathalie van Berkel during her maternity leave.
Maarten Camps: 'We got to know her as a valuable member of our team and an accessible and decisive manager with a passion for public services. And, very important, she is already familiar with the complexity of our social security system and of UWV as an organisation. That means that she can really get to work on Monday. Moreover, Johanna has a lot of experience with change management. She is ideally suited to take on this difficult job."
Hirscher: 'In the months that I replaced Nathalie, I got to know UWV as an organization full of committed employees. But I've also seen that there are challenges, and addressing the socio-medical assessment backlog is perhaps the biggest. I want to dedicate myself with all my energy to tackle this together with all colleagues involved within UWV.'