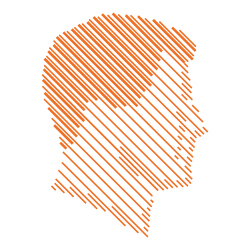 Linn Evans new Chief Legal Officer Ahold Delhaize
07-11-2023 Ahold Delhaize has announced that Jan Ernst de Groot, Chief Legal Officer and Chief Sustainability Officer, is stepping down from his position effective May 31, 2024. Linn Evans has been appointed as the new Chief Legal Officer.
Jan Ernst de Groot had been Chief Legal Officer at Ahold since 2015, continued in this position after the merger and was added the position of Chief Sustainability Officer in 2022. He is resigning both positions and will leave the company on May 31, 2024.

About his departure, De Groot said the following: "I have thoroughly enjoyed my time at Ahold Delhaize, a food retailer that is truly at the heart of society. I feel that the time is right to step back after more than nine years, during which the company has developed into a strong organization that is providing consistent value for all stakeholders while taking on the ambition of leading the transition to a sustainable food system. I am incredibly proud of what our teams have accomplished."
Linn Evans succeeds De Groot as Chief Legal Officer. Evans has been with Ahold Delhaize since 1998, then at Food Lion and other predecessors of today's Ahold Delhaize. Since 2018, he has been Chief Legal Officer & General Counsel at Ahold Delhaize USA.

"We're very happy to welcome Linn Evans to the Executive Committee. He has been with the Ahold Delhaize USA family of companies for a considerable amount of time, and brings a broad range of legal and retail expertise to the role. I have come to know Linn as a sharp thinker, solutions provider and loyal and amiable colleague over the years and look forward to working with him in his new capacity," said CEO Frans Muller.

The positions of Chief Legal Officer and Chief Sustainability Officer will be split with the departure of Jan Ernst de Groot, creating a separate position for sustainability. The selection process for this position has now begun.