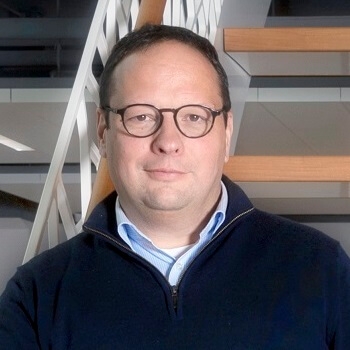 Maarten Stienen New COO KLM
23-08-2022 KLM announced on 23 August that Maarten Stienen will be appointed as COO with effect from 1 September.
Maarten Stienen has been with KLM since 1998, when he started at the airline as a management trainee. He has held various management positions during his career, including Managing Director Catering Services and, since 2020, Senior Vice President HUB Operations.
Stienen will be nominated as a member of the executive board, for which an extraordinary general meeting of shareholders will be convened. He succeeds René de Groot, who announced on 6 June that he was leaving KLM for British Airways.
Maarten Stienen on his appointment: 'It is an incredible honour to be appointed COO and I am proud to take on this post, which really is a challenge, considering the major operational issues we currently face. In the coming years, I intend to serve the best interests of our colleagues and our passengers. I look forward to joining hands with the team to build the business we want to – a business that keeps its promises to customers and broader society, building a more sustainable future. A business where pleasant working conditions prevail, inspiring pride among its employees and attracting enthusiastic customers.'