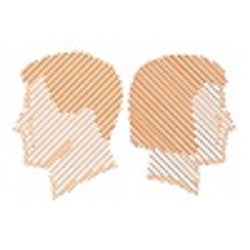 Frans Everts succeeds Marjan van Loon as Chief Executive Officer of Shell Netherlands
13-02-2023 Frans Everts will take over as Chief Executive Officer of Shell Netherlands as of April 1. He takes over from Marjan van Loon who led Shell since 2016.
Frans Everts has worked in a variety of positions at Shell for the past 33 years after studying Business Economics at the University of Groningen. He led Shell Energy in North America and held commercial positions in Italy and the United Kingdom. In his current position, Executive Vice President for Corporate Relations, his responsibilities include Shell's Global Communications.
Marjan van Loon steps down April 1, leaving Shell after 34 years of service. CEO Wael Sawan on Marjan van Loon's departure: "We are very grateful to Marjan van Loon, under her leadership we have laid a solid foundation in the Netherlands for our transition to cleaner energy."

Marjan van Loon on her succession: "I am really very proud of what we have achieved in the Netherlands in recent years. We have provided the Netherlands with energy every day, and increasingly that energy is cleaner energy. After seven years I am happy to hand over the baton to Frans. With his experience and background, he is the right person to continue our work. I wish him every success in this wonderful role and hope with him that the Netherlands continues to embrace our solutions in the energy transition."