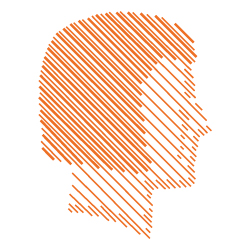 Board Changes Randstad
03-06-2022 Randstad announced on June 3rd that it will strengthen its board of directors on September 1, 2022 with Myriam Beatove as CHRO and Audra Jenkins as Chief Equity Officer. Martin de Weerdt will also take on the role of CIO as of 1 August. René Steenvoorden will step down from the Executive Board and his role as CDO on 1 October 2022.
Myriam Beatove joined Cargill in 2009 and has been their CHRO since 2020. After obtaining her Master's degree in Business Engineering from the University of Liège, Beatove started her career as an external auditor at Accenture. She then spent 13 years with Anheuser-Busch InBev in Belgium, the last 3 of which as Vice President of Human Resources.
American Audra Jenkins will assume the new position of Chief Equity Officer. Jenkins joined Randstad North America in 2008 and as Chief Diversity & Inclusion Officer has anchored diversity and inclusion in the company's business objectives. In her new role, Jenkins will help Randstad drive change globally. Currently, Jenkins is also an advisory board member of the Diversity Executive Leadership Academy and a board member of the Georgia diversity council.
CEO, Sander van 't Noordende and Chairman of the Supervisory Board Wout Dekker are delighted with the appointments of Myriam Beatove and Audra Jenkins. Van 't Noordende explains: "As a business built for and around people, these appointments enable us to focus on creating an environment where our people feel a sense of belonging and therefore are able to deliver the very best for our talent and clients."
Martin de Weerdt will come from Accenture to join Randstad as the new CIO. De Weerdt has fulfilled various roles within Accenture since 2009 and is the current SAP lead Utilities industries Europe/Quality & Risk management Europe. De Weerdt studied Business Economics at the University of Rotterdam.
Van 't Noordende is also excited to welcome Martin de Weerdt to the team to "make the IT transformation a reality and my experience and knowledge will help Randstad move forward. We are at an exciting turning point in the world of work, with technology that enables greater speed, scale and agility to match more people with meaningful roles than ever before," said van 't Noordende.
René Steenvoorden joined Randstad in 2016 and became a member of the Executive Board in 2020. René Steenvoorden is thanked for his many years of dedication to the company and Randstad wishes him success in the future. "Our digital transformation started under his leadership and we are accelerating rapidly," said van 't Noordende.