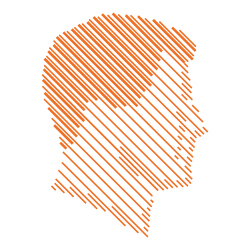 Unilever Appoints Nelson Peltz as Non-Executive Director
01-06-2022 On May 31, 2022, Unilever announced that American billionaire Nelson Peltz will be given a board seat at Unilever. The appointment is effective July 20 and Peltz will also become a member of Unilever's Compensation Committee.
Nelson Peltz is the current CEO and founding partner of investment company Trian Fund Management. At the beginning of this year it was already announced that Peltz had acquired a stake in Unilever with this fund. He currently owns approximately 1.5 percent of the shares of Unilever.
Nils Andersen, Chair of Unilever, said: "We are pleased to be welcoming Nelson to the Unilever Board. We have held extensive and constructive discussions with him and the Trian team and believe that Nelson's experience in the global consumer goods industry will be of value to Unilever as we continue to drive the performance of our business. We look forward to working closely together to create long term sustainable value for our shareholders and wider stakeholders."
Peltz started his career as a ski instructor and truck driver and grew into a food magnate with interests in PepsiCo, Heinz, Kraft Foods and, from July 2022, Unilever. For example, from 1993 to 2007 he worked as chairman and CEO of Triarc Companies and was a member of various boards: independent director at Heinz; member of the board of directors at Mondelez International and Procter & Gamble.
Nelson Peltz elaborated on his new role at Unilever: "I am delighted to be joining the Board of Unilever. We believe it is a company with significant potential, through leveraging its portfolio of strong consumer brands and its geographical footprint. Trian has made a considerable investment in Unilever. We look forward to working collaboratively with management and the Board to help drive Unilever's strategy, operations, sustainability, and shareholder value for the benefit of all stakeholders."
In addition to his role as CEO of Trian Fund, Nelson Peltz is currently a non-executive chairman of The Wendy's Company and an independent director at Madison Square Garden Sports Corp.