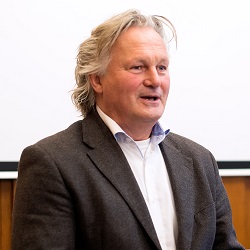 Pier Eringa new Chairman Supervisory Board Ajax
25-01-2023 Pier Eringa is nominated as a new Member of the Supervisory Board, with the intention of appointing him as Chairman. He succeeds Leen Meijaard, who announced earlier that he would forgo a third term.
Pier Eringa is Chairman of Gelre Ziekenhuizen, Stichting Open Nederland and Theater & Congres Orpheus. He is also a Member of the Board of Directors at Infrabel and a member of the OLVG Supervisory Board. Pier Eringa has been a supervisory director in soccer before, when he was a Member of the Supervisory Board of amateur soccer at the KNVB. Before that, he held several supervisory positions and was CEO at Transdev.
Pier Eringa's nomination will be discussed at an Extraordinary General Meeting of Shareholders to be held on March 14.