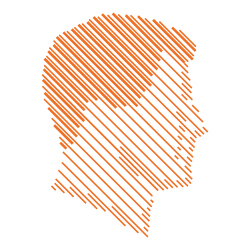 Wael Sawan New CEO Shell
15-09-2022 Shell announced on 15 September that Ben van Beurden will step down as CEO at the end of 2022. He is succeeded by Wael Sawan.
Wael Sawan is currently Director Integrated Gas, Renewables & Energy Solutions, a position he has held since 2021. He has been a member of Shell's executive committee since 2019 and has been with the company for 25 years. His appointment is still subject to approval by the Dutch Authority for the Financial Markets (AFM).
Andrew Mackenzie, Chair of the Board of Directors, said of Sawan's appointment: 'Wael Sawan is an exceptional leader, with all the qualities needed to drive Shell safely and profitably through its next phase of transition and growth. His track record of commercial, operational and transformational success reflects not only his broad, deep experience and understanding of Shell and the energy sector, but also his strategic clarity. He combines these qualities with a passion for people, which enables him to get the best from those around him. The outcome of the Board's managed succession process resulted both in the appointment of an outstanding CEO and proved the strength and depth of Shell's leadership talent. I look forward to working with him as we accelerate the delivery of our strategy.'
Ben van Beurden started at Shell in 1983, immediately after graduating. He has worked at Shell for 39 years, of which since January 2014 as CEO. He considers it an honor to have led the company for the past nine years. Van Beurden will remain active as an advisor until June 30, 2023.