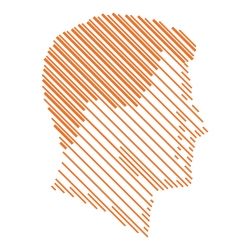 Willem Appelo New COO Philips
07-06-2022 On June 2 2022, Philips announced that Willem Appelo will be the successor to Sophie Bechu as COO. Per July 18, 2022, he will become a member of Philip's Executive Committee. He will start in his new role as COO on October 1, 2022.
Until 2013, Willem Appelo spent 21 years with Xerox in various supply chain and technology positions. Subsequently, he worked for 8 years at Johnson & Johnson in various senior supply chain positions. The past year he worked as an interim Supply Chain Officer at several private equity companies in the medical technology industry.
Sophie Bechu joined Philips in 2016, after a 33-year career at IBM.
Frans van Houten, CEO of Philips, is very pleased that Wim Apello will be joining Philips as their new COO: "Wim brings a wealth of relevant experience to Philips, adding in-depth knowledge and understanding of medical technology and informatics supply chain management, which will help Philips accelerate its journey to becoming a health technology solutions leader. I want to thank Sophie for her highly valuable contribution to Philips and her relentless focus and deep commitment to establishing Philips' Integrated Supply Chain organization since joining in 2016. During that time, she successfully optimized our supplier base and manufacturing footprint, continually driving operational excellence with a customer-first mindset."
With the appointment of Willem Appelo, the Executive Committee will consist of Frans van Houten (ceo and chairman), Abhijit Bhattacharya (cfo), Marnix van Ginneken (Chief Legal Officer), Andy Ho (Chief market leader of Philips Greater China), Roy Jakobs (Chief Business Leader Connected Care), Deeptha Khanna (Chief Business Leader Personal Health), Bert van Meurs (Chief Business Leader Image Guided Therapy), Edwin Paalvast (Chief of International Markets), Shez Partovi (Chief Innovation & Strategy Officer), Vitor Rocha (Chief Market Leader of Philips North America), Daniela Seabrook (Chief Human Resources Officer) and Kees Wesdorp (Chief Business Leader Precision Diagnosis).