The First 100 Days as CEO of Royal HaskoningDHV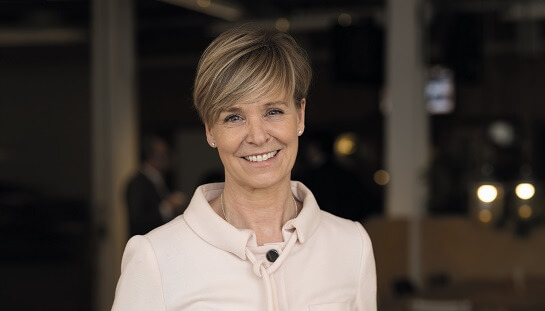 On her first hundred days as CEO of Royal HaskoningDHV Marije Hulshof says: 'Both recruitment and retainment are very important.'
Who: Marije Hulshof
What: CEO Royal HaskoningDHV since April 4 2023
Interviewed by: Marije Staman, Family Business Leader at Deloitte
How did your first 100 days as CEO go?
'Pretty smooth. I have been working for Royal HaskoningDHV for ten years and in July last year I also became part of the board. Consequently, the onboarding is slightly different than for someone from outside the organization. In other words: I was already in the cockpit, now I got control of the yoke. That of course takes some getting used to. It is a different mindset. But it is also fantastic. My range of tasks is now much broader. As executive I had a specific assignment in the field of strategy, execution and digital transformation. I still have that assignment. I just gained an extended package with it, especially in the field of stakeholder management. I am now the figurehead of our organization.'
No sense of loneliness at the top yet?
'Not yet. But I am also only a hundred days in. A top position is also not entirely new to me. Before this I was director of a division of 1,800 people. Furthermore, we as Board operate as a strong team, and we have a radically renewed management board. So everyone is still fresh and energetic. Incidentally, I can imagine that the CEO position can also be a lonely one. If there are difficult dilemmas and opinions are divided, it is you as CEO who has to step forward and make the decision.'

What has been your best experience this far?
'That is mainly the explicit role as a representative of the company. I enjoy pursuing connections, investing in good relationships with others, with the Supervisory Board and our business units. I invest a considerable amount of time in this.'

Where does the focus for the coming period lie?
'In the first place on people, on our employees. We could face a limit to our growth if we do not manage to retain the right people. So, recruitment is very important, but so too is retention. We want to be and remain attractive to our current people. We pay much attention to diversity and inclusion. In addition, solid performance is crucial to enable us to invest in our people and our company. Therefore we keep a close eye at costs and invest considerably in digitization and automation of the primary processes.
We are also simplifying operations and working diligently on more integrated, data-driven solutions for our customers worldwide. Finally, I want to take even more steps in the field of sustainability. Royal HaskoningDHV is at the centre of the energy transition and the water transition, we can play a key role in the climate debate. We are already measuring all our projects against the SDG yardstick. If a project does not measure up, we do not do it. That is what society demands of us. I want to give hands and feet to the further dialogue on this issue. I am absolutely convinced that that is the path we need to take.'

This short interview was published in Management Scope 07 2023, as part of the regular 'Coming & Going' section.
This article was last changed on 29-08-2023