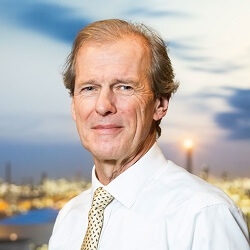 Allard Castelein new supervisory board member SBM Offshore
02-03-2023 SBM Offshore announced on March 1 that it itends to nominate Allard Castelein as a member of the Supervisory Board. His nomination will be discussed at the General Meeting of Shareholders to be held on April 13.
Allard Castelein is President and CEO of the Port of Rotterdam Authority and is stepping down this summer. He previously worked at Shell for over 26 years in which his last position was Vice President Environment (2009-2013). He is currently also a Supervisory Board member at Heijmans and Non-Executive director at Renewi.