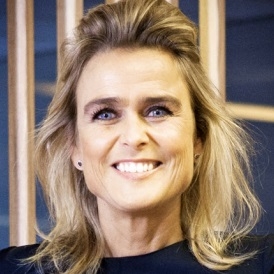 Barbara Baarsma is leaving Rabobank
19-01-2023 Barbara Baarsma, CEO of Rabobank Carbon Bank, is stepping down from her position as of March 1 this year. She will be succeeded by Roland van der Vorst.
Barbara Baarsma joined Rabobank in 2016, at the time as Director of Knowledge Development for the Amsterdam branch. In 2018, she was appointed CEO of Rabobank Amsterdam. In 2021, she became CEO of Carbon Bank, at the request of CEO Wiebe Draijer. Her commitment to Herstel NL weakened her position within the bank, according to Het Financieele Dagblad. In an internal memo obtained by FD, Baarsma wrote that after two years, her own learning curve was flattening and becoming less steep, and that it was time for a new challenge.
According to a spokesperson, Barbara Baarsma's departure will not affect the continued existence of Rabo Carbon Bank's sustainable initiative. She will be succeeded by Roland van der Vorst, Head of Innovation at Rabobank.
Barbara Baarsma is currently Chairman of the Banking Council at De Nederlandsche Bank. She is a Member of the Board of Directors of Foundation Support VUmc Alzheimer Center and Professor of Applied Economics. What she will do next has not been announced.