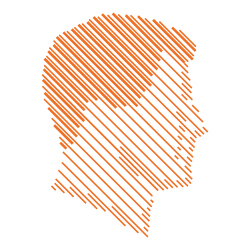 Just Eat Takeaway Announces Appointments
29-09-2022 On 29 September, Just Eat Takeaway.com announced nominations to both the executive and supervisory board. Andrew Kenny and Jörg Gerbig are nominated for appointment as members of the executive board. Mieke De Schepper and Dick Boer are nominated for appointment as supervisory directors.
Jörg Gerbig has been COO of Just Eat Takeaway.com since 2014, but his intended reappointment was withdrawn in May 2022 due to a formal complaint. After an investigation, it was concluded that Gerbig can continue his position as COO. He is now being nominated for reappointment as a statutory director.

Andrew Kenny is nominated as Chief Commercial Officer and member of the executive board. He has been with Just Eat Takeaway.com for five years, as Managing Director of Just Eat United Kingdom and most recently as interim COO.
The company also announces that it will nominate supervisory directors. It was recently decided to expand the Supervisory Board from seven to eight members.
Dick Boer is nominated as a Supervisory Director, with the intention of appointing him as Chair. Boer is currently a Non-executive Director at Nestlé and Shell and a Supervisory Director at SHV ​​Holdings.
Mieke De Scheper is also nominated as a member of the Supervisory Board. She is currently Chief Commercial Officer at Trustpilot and a Supervisory Director at Trivago.
With these appointments, one vacancy remains on the Supervisory Board. The Supervisory Board of Just Eat Takeaway has indicated that it intends to fill this vacancy by appointing a woman.
All appointments will be discussed at an extraordinary shareholders' meeting, the date of which has yet to be announced.