Deloitte CFO Survey: Optimism About the Future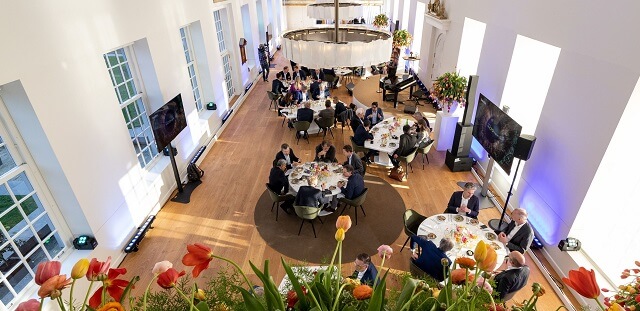 Although economic and geopolitical uncertainties persist, CFOs are optimistic about the future. Notable is that finance executives are placing less priority on sustainability in these turbulent times. That is according to Deloitte's latest CFO Survey.
Twice a year, Deloitte surveys CFOs about their expectations for the next 12 months. Compared to six months ago, CFOs are more confident that they can keep their organizations financially healthy - despite high interest rates; the economic situation seems to have stabilized somewhat. CFOs also have a better idea of how inflation is developing. A majority have the effects of the war in Ukraine on the company under control. Whereas initially there were many problems with the supply chain, these are now largely resolved. However, digitalization and optimization of the supply chain still requires a lot of attention from the CFO.
Despite increased confidence there remains, partly due to rising interest rates and recent developments within the banking sector, concerns and many issues on the financial director's plate. High on the agenda is sustainability; 65 percent of CFOs consider the theme important, a considerably higher percentage than in previous years. Recently, financial directors paid a lot of attention to future sustainability reporting requirements. Now they should take the next step and implement sustainability integrally within the organization. This does not seem to be happening adequately. Economic uncertainty, especially high inflation, has significantly weakened the prioritization of sustainability. Whereas 65 percent of CFOs previously prioritized sustainability, the figure is now 53 percent. Less time is being devoted to it. Investments needed for sustainability are also lagging.
Artificial intelligence as a solution
Attracting talent is no longer a top priority. Most CFOs (58 percent) expect no expansion but also no contraction in the next 12 months. Within many organizations, this will increase the workload in the finance team. Many CFOs see artificial intelligence (ai) as a solution. However, many executives indicate that their organizations are not sufficiently digitally mature - a large amount of work is still done manually. The majority of those surveyed realize that there are many opportunities in automated transaction, processing financial analysis, planning and budgeting.
CFOs rightly expect a sharp increase in the use of ai in strategic decision-making and should therefore put digitization high on the agenda. They will have to seriously explore the role ai can play within finance. This digitalization must be carefully and systematically rolled out and is also necessary to face the war for talent. After all, finance talents want to be able to use the best technologies in their work.

Make organization flexible and agile
In conclusion, CFOs would do well to give digitalization, sustainability, and a professional workforce the highest priority. That way, the organization will be more flexible and agile to meet current and future challenges. Unfortunately, as no one knows what uncertainties the future holds, CFOs cannot sit back. In fact, they must consider events that are highly unlikely but could have a major impact. Companies that are equipped for this and have the right infrastructure in place are more resilient to these black swans.

This essay was published in Management Scope 05 2023.