Alexandra Reich: Highest Foreign Entrant in the Top 100 Corporate Women 2023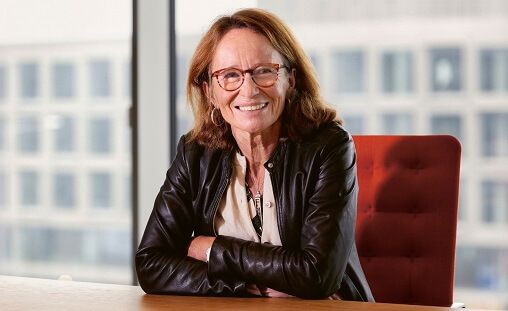 Her new supervisory position at ING brought Austrian Alexandra Reich in at number 22 in the Top 100 Corporate Women 2023. This makes her the highest non-Dutch entrant, and the second highest foreign woman on the list.
A cheerful group photo at a family gathering, vacation snaps with the whole family and a video showing daughter Alessandra - show jumper at international level - clearing one obstacle after another on her horse Anyway van het Kervijnhof Z. Alexandra Reich's Instagram page provides a fascinating glimpse into the personal life of the woman who recently became a Supervisory Board member of ING. She also oversees Dutch fiber optic operator and KPN competitor Delta Fiber, Swiss Salt Mobile and Spanish Cellnex Telecom.
Talent for turnarounds
Austrian Reich (1963) has had an international career of more than 20 years in the telecom sector. From 2016 to 2020, for example, she worked for Norway's Telenor, where she was, among other things, CEO of the operating companies in Hungary and Thailand (DTAC). Before that, she held various management positions at Swisscom, Sunrise, Hutchison 3G and Deutsche Telekom. Reich began her career in the financial sector, at Raiffeisen Zentralbank. However, the traditional banking culture did not suit the early twenty-something. She started an agency for online communications, but eventually gave up self-employment for a corporate career. No plain sailing: 'For some reason, I have always been in the situation where I had to create a turnaround or create new business,' she said in a spring 2020 interview with consulting firm Roland Berger. 'I believe I am a better turnaround leader than a manager in quiet times.'

Un-boss
At the time, she just finished a challenging assignment at Thailand's DTAC, which had been losing market share for three years in a row and saw customers turning away en masse. In her first weeks, Reich talked one-on-one with 300 to 400 of its 7,000 employees, broke open the hierarchy by introducing agile working with squads and tribes (that should look familiar to ING) and taught her Thai employees to believe in themselves and the company. A self-proclaimed un-boss, she describes the three characteristics of her supportive leadership style as empathetic listening, making courageous decisions and learning ability: being able to admit mistakes and adjust course if necessary.

Too much on her mobile
Reich calls herself a digital transformation and social change agent. Daughter Alessandra, by the way, thinks her mother is on her mobile too much, as revealed in an interview with online magazine The Cloud. But she also lovingly described her crazy mom on insta as: my favorite human, most amazing mom, businesswoman and best friend. In the Top 100, Reich is ranked No. 22, but familywise she clearly is No. 1.