Roderick Munsters: From Investing Superpower to Professional Non-Executive Director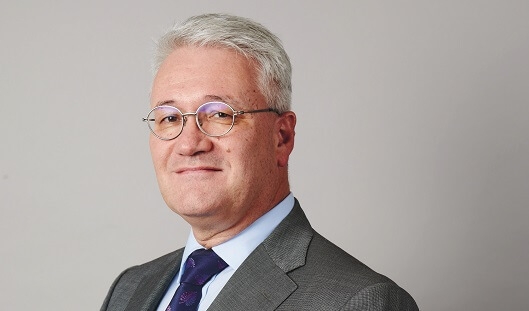 Roderick Munsters is the new captain of the Next50. He was already a member of the Supervisory Board of Unibail-Rodamco-Westfield and PGGM Vermogensbeheer, but his chairmanship at Athora Netherlands ensured this top position.
Stones Fan Benefited From Good Mentors
Time Is on My Side was a huge hit for the Rolling Stones back in 1964. A fitting signature song for Roderick Munsters. The Stones fan has always focused on the long term. As a teen, he spent forever saving up for records by Fleetwood Mac and Bachman-Turner Overdrive, as he once related in an article about summertime concerts at the renowned Concertgebouw concert hall. Robeco sponsored these concerts for many years, including under his leadership. As an investing superpower for pension funds and private assets, he again contributed to income for the future.
On the Board of Directors at Only 33
Munsters (1963) began his career at oil and gas company Esso Benelux. However, he soon moved on to insurer Interpolis, eventually heading their Capital Markets department. After that, he became CIO and a member of the Executive Board at pension fund PGGM. "From department head to executive board was a big move for me," he told Faces Online. "I went from leading a team to leading an entire business unit. I was 33 at the time, quite young, but luckily PGGM CEO Dick de Beus took me under his wing." Such mentoring proved a consistent theme, even after he joined pension investor APG and later, became asset management firm Robeco's CEO himself. "Throughout my career, the people around me have been of great importance. Dick Verbeek was the very knowledgeable and outspoken chair of Robeco's Supervisory Board, for example, and he taught me a lot." When the Japanese Orix acquired Robeco in 2013 – "one of the major challenges of my career" – he left two years later to accept a position as Edmond de Rothschild Asset Management's CEO.

Non-Executive Director at Concertgebouw?
Meanwhile, Munsters has become a professional non-executive director, with supervisory positions at credit rating agency Moody's Europe, PGGM, BNY Mellon European Bank, property investors Unibail-Rodamco-Westfield and Athora Netherlands (as chair), new home to the former insurer Reaal. In addition, Munsters is a member of the Corporate Governance Code Monitoring Committee. During his time at Robeco, Munsters could often be found at the Concertgebouw's summer concerts, which the company sponsored. Unlike Led Zeppelin or Aretha Franklin, for example, his beloved Stones never graced the stage of this Amsterdam temple to music. Dutch musicians did perform a homage to the Stones there two years ago, with a set based on the legendary Sticky Fingers album (the one with the zipper). Too bad Munsters did not find a position as non-executive director of the Concertgebouw. Someday, maybe?