A community for Supervisory Board members: together we shape the sustainability discussion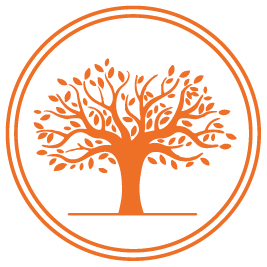 The international platform Chapter Zero is getting a Dutch branch this month. The platform unites Supervisory Board members of Dutch companies who are concerned with the consequences of climate change, with the main goal: to future-proof Supervisory Board members and their companies. The authors hope that all Supervisory Board members may become members.
Climate change has a prominent place on every Boardroom agenda anno 2023, whether as a result of climate legislation, pressure from shareholders, employees, the courts or environmental movements, or simply as a result of self-elected, proactive policies. Virtually every organization in the Netherlands is working on making themes such as sustainability, electrification, zero emissions, the Paris Climate Accord (2015), the United Nations' sustainable development goals and/or ESG criteria concrete. It lies on the shoulders of Supervisory Boards primarily to discuss the opportunities and risks of these long-term themes in depth and - the biggest challenge - to translate climate goals into concrete, realistic actions.
A community for Supervisory Board members
In order to support Supervisory Board members in this, the Climate Governance Initiative (which is affiliated with the World Economic Forum) established the international organization Chapter Zero. Chapter Zero is a community of and for Supervisory Board members, launched in 2019 in the United Kingdom in collaboration with the University of Cambridge. More than 20 chapters are now active in over 50 countries and nearly 2,500 Supervisory Board members have joined. This month, 'chapter Netherlands' officially joins the platform.
Support Facilitation
Why is this needed now? In daily Supervisory Board practice, we have noticed that many Supervisory Board members want to give form and substance to sustainability themes, but that climate information is not always focused towards the specific role that Supervisory Board members have. In addition, the information that does cover the duties of the Supervisory Board member is again not specifically focused on sustainability. Moreover, Supervisory Boards have to deal with the tension between short and long term and return versus social issues; with this tension sustainability is sometimes compromised.
Chapter Zero supports Supervisory Board members in facilitating the sustainability discussion in the Boardroom. What questions do you ask and at what time? These include questions such as: what concrete steps can you take to help your company meet climate goals while remaining profitable? How can the sustainability ambitions from the annual business plan be converted into measurable actions? How does sustainability become a fixture in strategy discussions? Is a separate ESG committee needed and what topics are discussed there? How can you collectively ensure that climate policy goes beyond compliance?
A safe peer-to-peer environment
Chapter Zero supports Supervisory Board members in finding answers to these and other questions. Chapter Zero is the Supervisory Board platform in the field of climate change, where knowledge and experiences are shared and the right tools are provided to properly conduct the discussion in the Boardroom. To achieve this, Chapter Zero Netherlands will organize events, webinars, round tables, lectures, workshops and tailor-made trainings. All this will be done in a private and secure peer-to-peer environment and in addition to other existing initiatives.
It is hoped that all Supervisory Board members join Chapter Zero Netherlands to share knowledge and experience. Do not miss the boat, this is an opportunity to ensure companies and Supervisory Boards are future proof.

This article is published in Management Scope 03 2023.